The weather is changing for pharma, as the industry moves away from its traditional sole focus on HCPs, towards a diverse landscape with multiple stakeholders - nurses, pharmacists, payers and… patients.
Patients are much more empowered today than ever before, largely due to their access to information online:
Over 30% of European patients have discussed information they have found online with their physician AND the physician attaches a higher impact to patient requests than rep visits (Navigator 365 – 2019);
42% of our 2019 Maturometer respondents offer patient adherence solutions as a "standard offering" – vs only 24% in 2017, making this one of the top-3 fastest-growing areas (next to integrated MCM campaigns and marketing automation);
According to EY, the "power shift" to patients will be the single largest movement in the "New World" (EY, Progressions Life Sciences 4.0, 2018).
A fact-based decision platform for optimizing the channel & content mix for patients is therefore a critically important asset to create and sustain a competitive advantage.
Across Health has been leveraging an FMCG-inspired optimization methodology for conducting channel affinity, impact and content studies for several years now: the Navigator. Until 2018, the main focus was on the highly successful HCP Navigator. But we took all relevant learnings into account when in early 2019 we launched the unique Navigator for patients.
This unique research offers key insights for channel mix optimization, content, context and 3rd-party media outlets, with a view to ensuring full patient engagement. It also offers a detailed, quantitative benchmarking feature.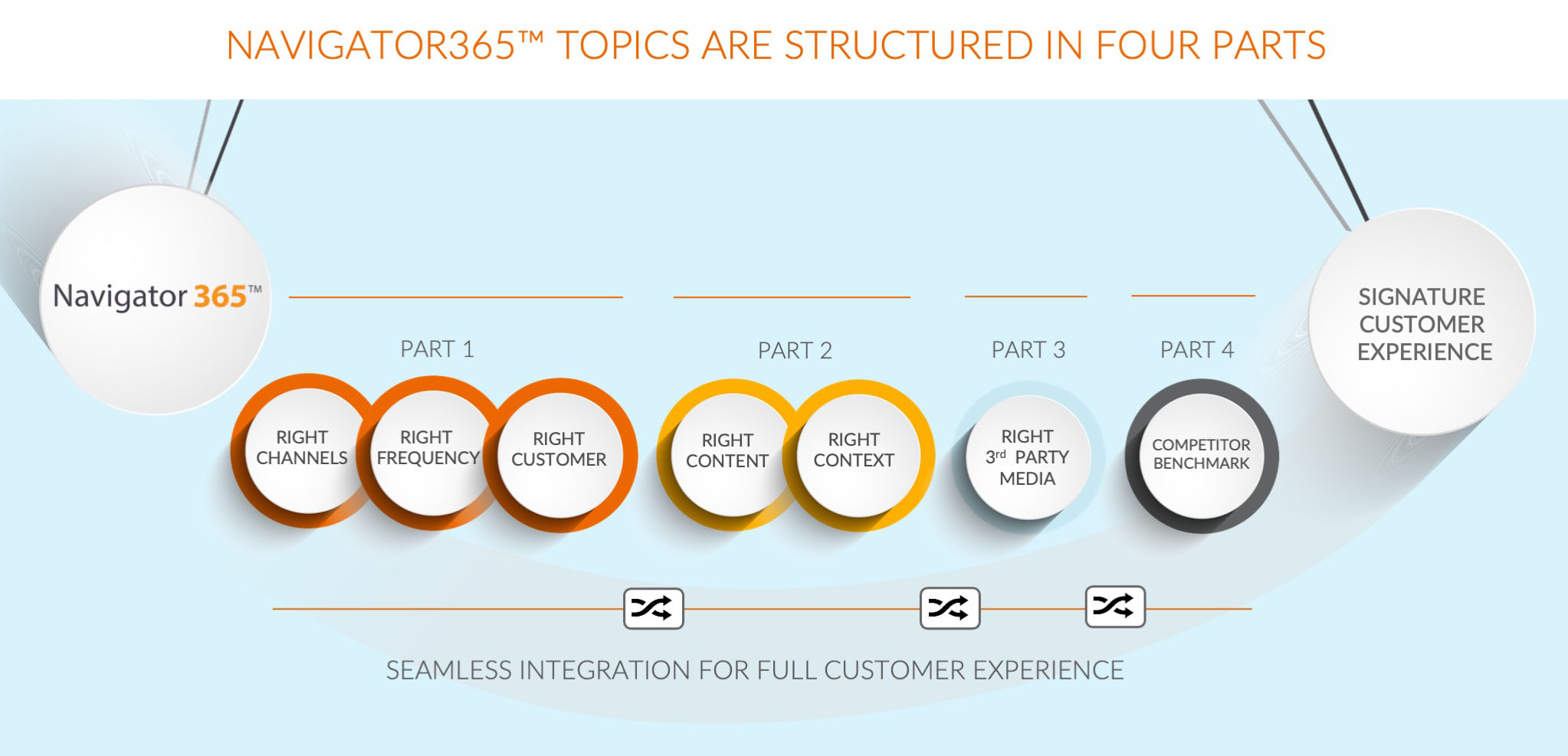 The more detailed table of contents can be found here: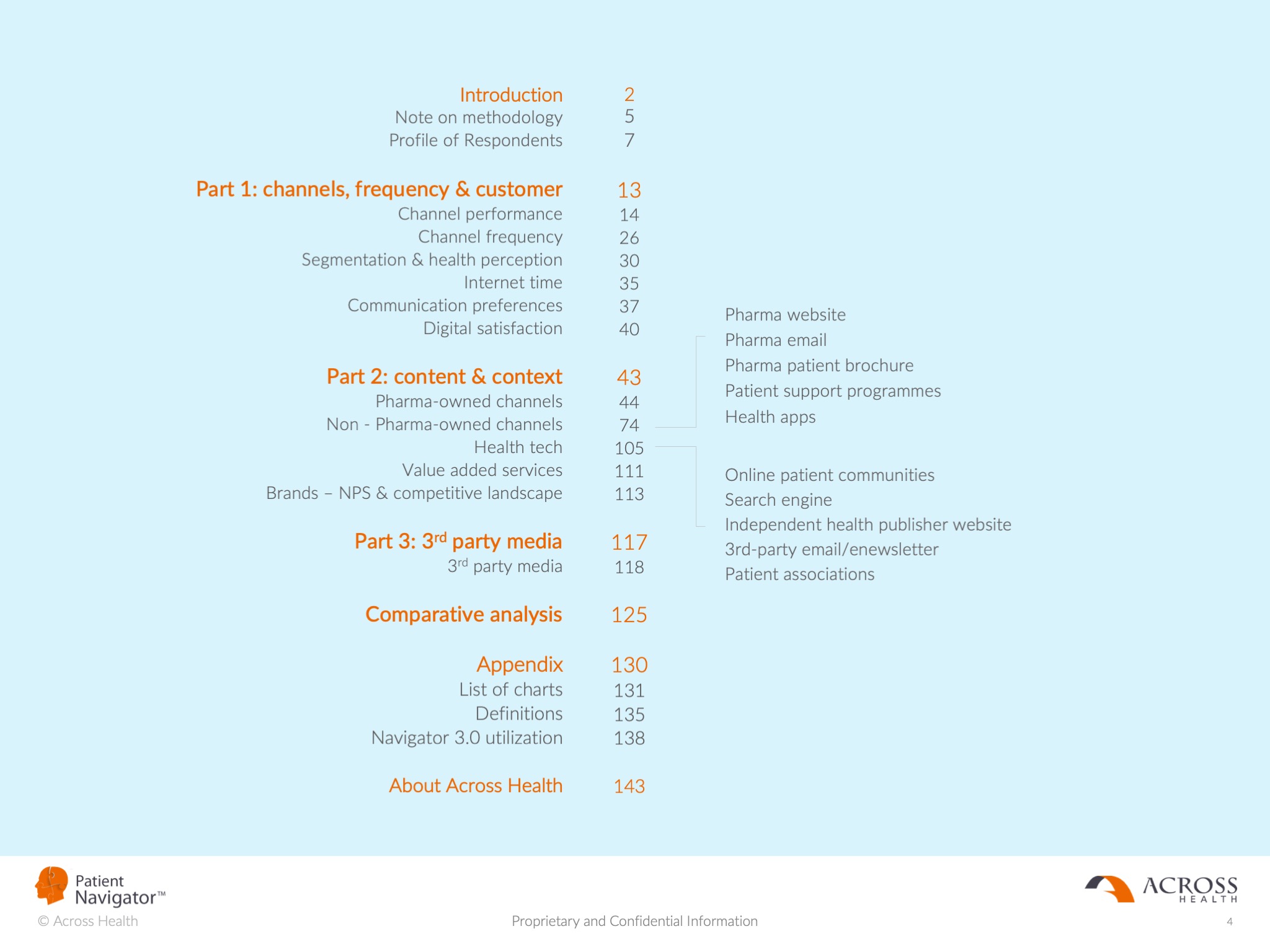 If you want to come well-prepared to this new opportunity, the Patient Navigator should be your evidence-based guide.
For further information, contact us.