While pharma marketers have been interested in digital for a long time, their medical affairs colleagues have continued to rely on traditional methods of customer engagement, including publications, congresses, scientific meetings and, more recently, in-field MSLs. The increasing demand from HCPs to receive medical information "anytime, anywhere" combined with the flood of new news, the increased limitations on in-person congress attendance, and the rise of other stakeholders (patients, nurses, referrers,..) means the need for digital alternatives in medical education is rising rapidly.
The arrival of 'disruptive' trends such as real-world data, sensors, artificial intelligence, precision medicine and physician communities will further accelerate the strategic importance of eMedical programmes across the product life cycle.
Across Health understands the key drivers of these changes, and has developed considerable experience in bringing Medical functions fully into the digital age. This includes omnichannel customer insights, eMedical strategy, training, integrated execution (webcasts, eMSL, e-conferences, …) and impact measurement (with a focus on customer engagement).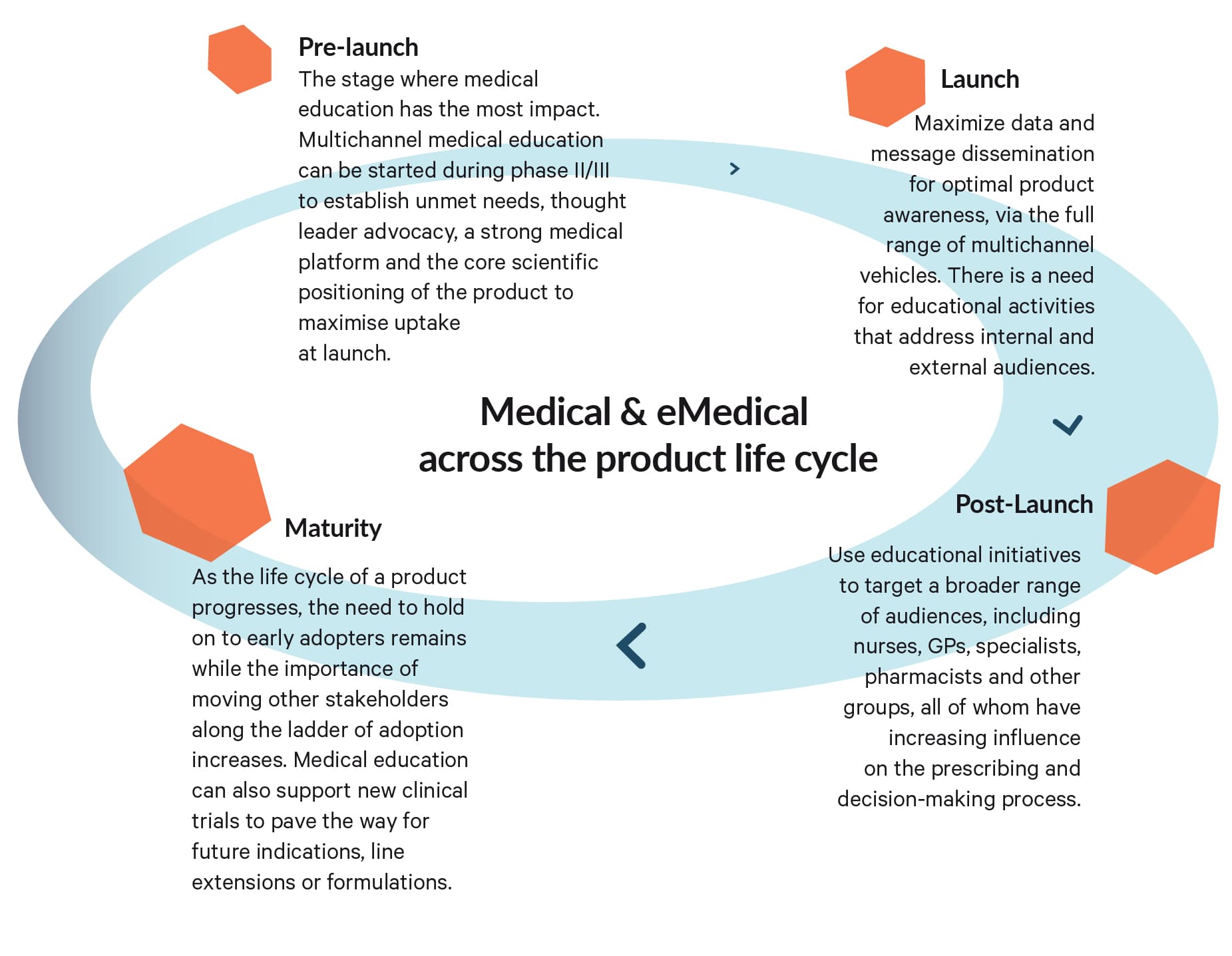 In essence, Medical Affairs needs to become Medical Value. Leading Medical Value teams in the coming years will be masters at leveraging real-world patient evidence and digital technology. They will generate, collect and analyse vast volumes of real-world data and excel at communicating scientific evidence.
Here are some of the questions to assess where you are on the move to Medical Value:
Do you have a clear engagement strategy for each important stakeholder group – and do you measure it & adjust where needed?
Do you have real-world evidence strategies for your key products, and are they fully integrated with the overall brand strategy?
Does your team have the right digital skills?
Do you have a "healthcare disruption" strategy in place, to ensure you maximize the opportunities of new digital technologies (sensors, AI, and personalised customer data…) and minimize the risks?
Across Health can assist you in all of these areas to develop a winning strategy and exceptional execution.
For more information, please contact us.