Featured Offering: Navigator 365
Why our Navigator 365 platform is your new "licence to operate"

This is the time to start reimagining the future of customer engagement. And any strategy will have to be supported by robust facts. Our feature-rich, cloud-based Navigator platform lends itself uniquely to this challenge.
Historic mix data may well have lost most of their value. Fresh data will be your "licence to operate" in the next normal. That's why we run the 2020 version of Navigator 365 as early as June and a second part in October.
We pride ourselves on the fact that Navigator is not "research for research's sake", but a very actionable component of your strategy, execution optimization and impact measurement.
Stay ahead of the competition and discover why 40+ pharma companies are using the data…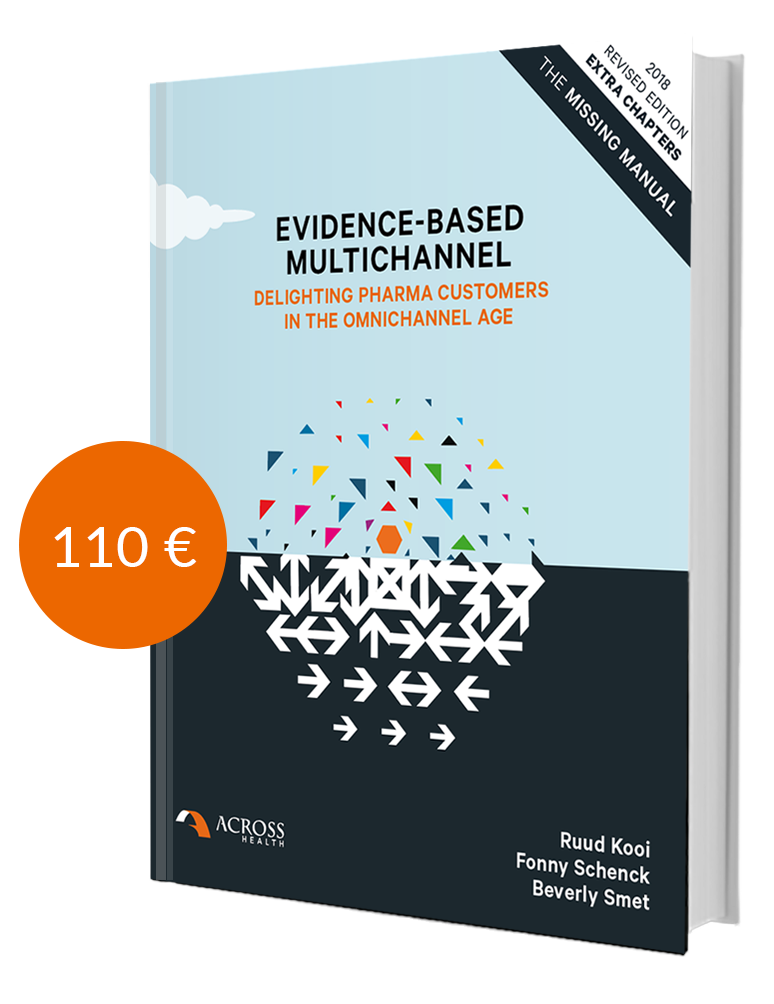 The missing manual for pharma marketers
Has your life science company started on the multichannel journey but found itself in need of a good roadmap?
Across Health's omnichannel experts Ruud Kooi, Fonny Schenck and Beverly Smet describe & discuss the highways and byways of the digitally disrupted landscape, as it impacts the pharma industry. Full of actionable insights and clear guidelines, this book will tell you everything you need to know (but were too afraid to ask) to boost and direct your company's customer engagement.