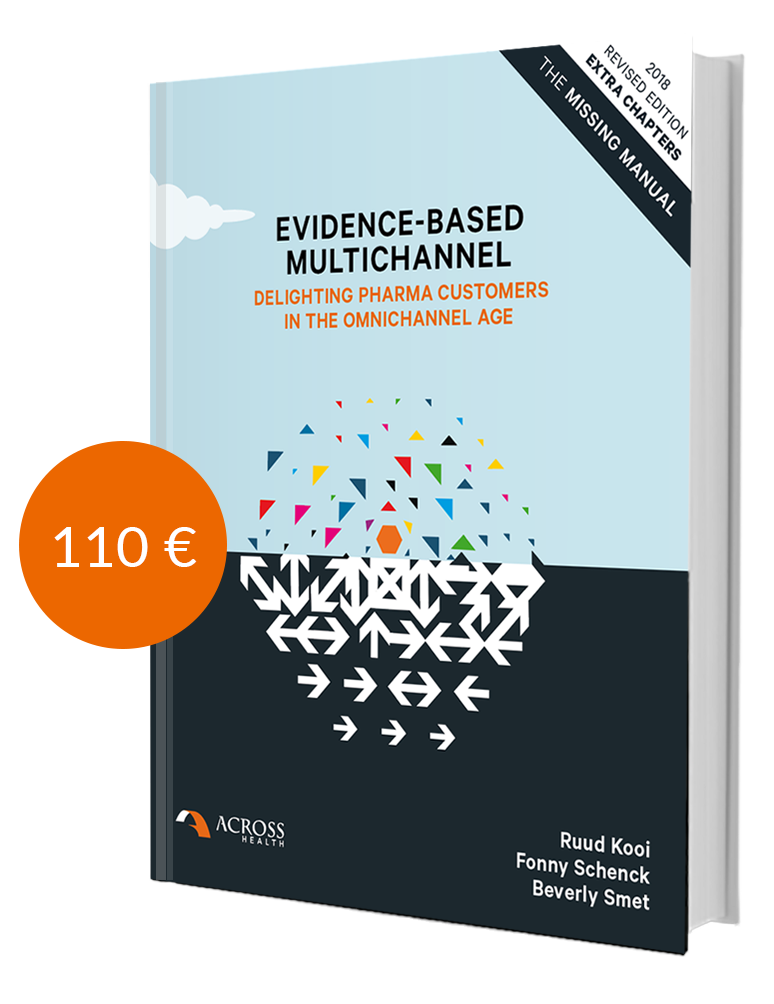 The missing manual for pharma marketers
Has your life science company started on the multi-channel journey but found itself in need of a good roadmap?
Across Health's omnichannel experts Ruud Kooi, Fonny Schenck and Beverly Smet describe & discuss the highways and byways of the digitally disrupted landscape, as it impacts the pharma industry. Full of actionable insights and clear guidelines, this book will tell you everything you need to know (but were too afraid to ask) to boost and direct your company's customer engagement.
FULLY UPDATED FOR 2018, WITH NEW CHAPTERS, STATISTICS AND INSIGHTS
Featured Offering: Navigator 365 - NEW!
Data access "anytime, anywhere"

With the Navigator 365, launched in the summer of 2019, we are taking our unique research to the cloud, enabling access "anytime, anywhere" for anybody within a client's organization, as well as offering a rich set of new DIY "powertools" (enabling analyses across countries/Tas/time etc). In addition, the research provides attitudinal & demographic drivers for channel preference, cost-effectiveness analyses, as well as the influence of patient support offerings and emerging health technologies. Finally, we also added a strong benchmarking component, featuring benchmarks on 18 online and offline channels as well as weighted indices, normalized scores etc.
Stay ahead of the competition and discover why 40+ pharma companies are using the data!