Just having access to campaign data is no longer enough. As more roles within organisations need to be responsive to new inputs, having data presented in a way which encourages the correct next-action is vital.
However, dredging what is important from what is interesting is not easy – and making sure this data tells a story is more difficult again. That's why we have developed a dashboarding methodology which makes it clear where there are strengths, weaknesses and opportunities in the execution of a campaign.
With dashboards customised for different levels within an organisation – allowing for strategic, tactical and operational views of projects – it is possible to adjust projects on the fly, and make timely uses of insights generated.
Typical outcomes of measuring impact via the Across Health dashboard are:
Optimization of the channel mix (down to the customer level)
Impact monitoring and continuous optimization
Predictive customer analytics
Shared vision of relevant KPIs and impactful internal communication
Constant, actionable learnings
Using state-of-the-art engagement and impact models, backed up with industry leading tools and platforms such as QlikView, SFDC/Veeva, Google Analytics,... , Across Health is able help you make the transformation from buckets of information to streams of insights.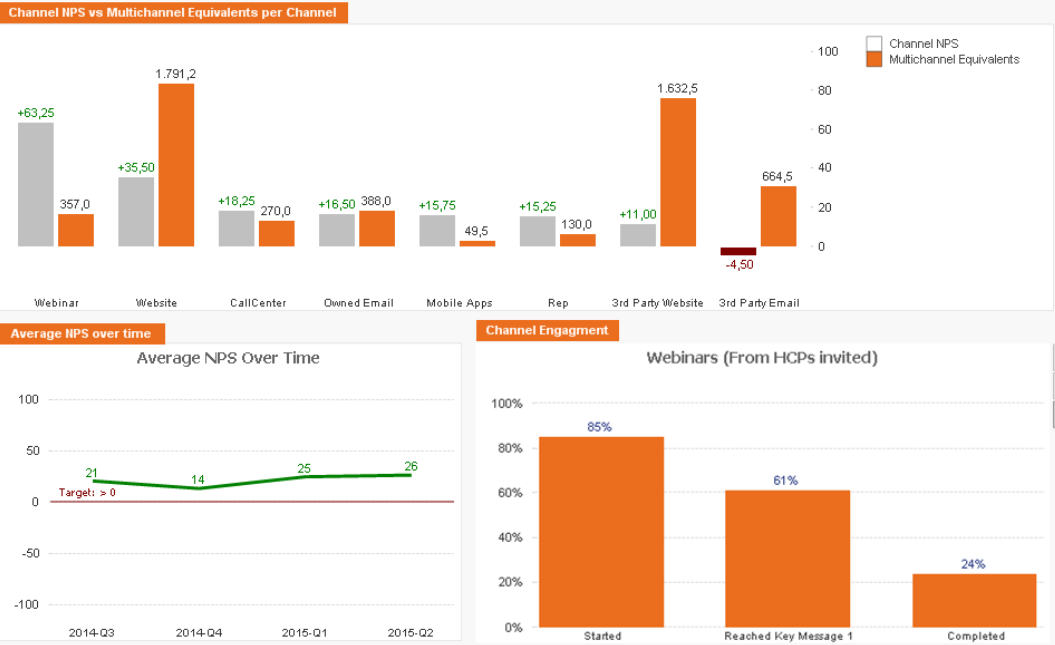 For more information please contact us.