Although the call for 'more patient centricity' has been being voiced for many years now, truly patient centric approaches are still limited in pharma. According to the WHO, increasing the effectiveness of patient support may have a far greater impact than any improvement in specific medical treatments. Despite that, today, an estimated 95% of budget in pharma is still being spent on finding the next patient, while only 5% is spent on them after they have been found…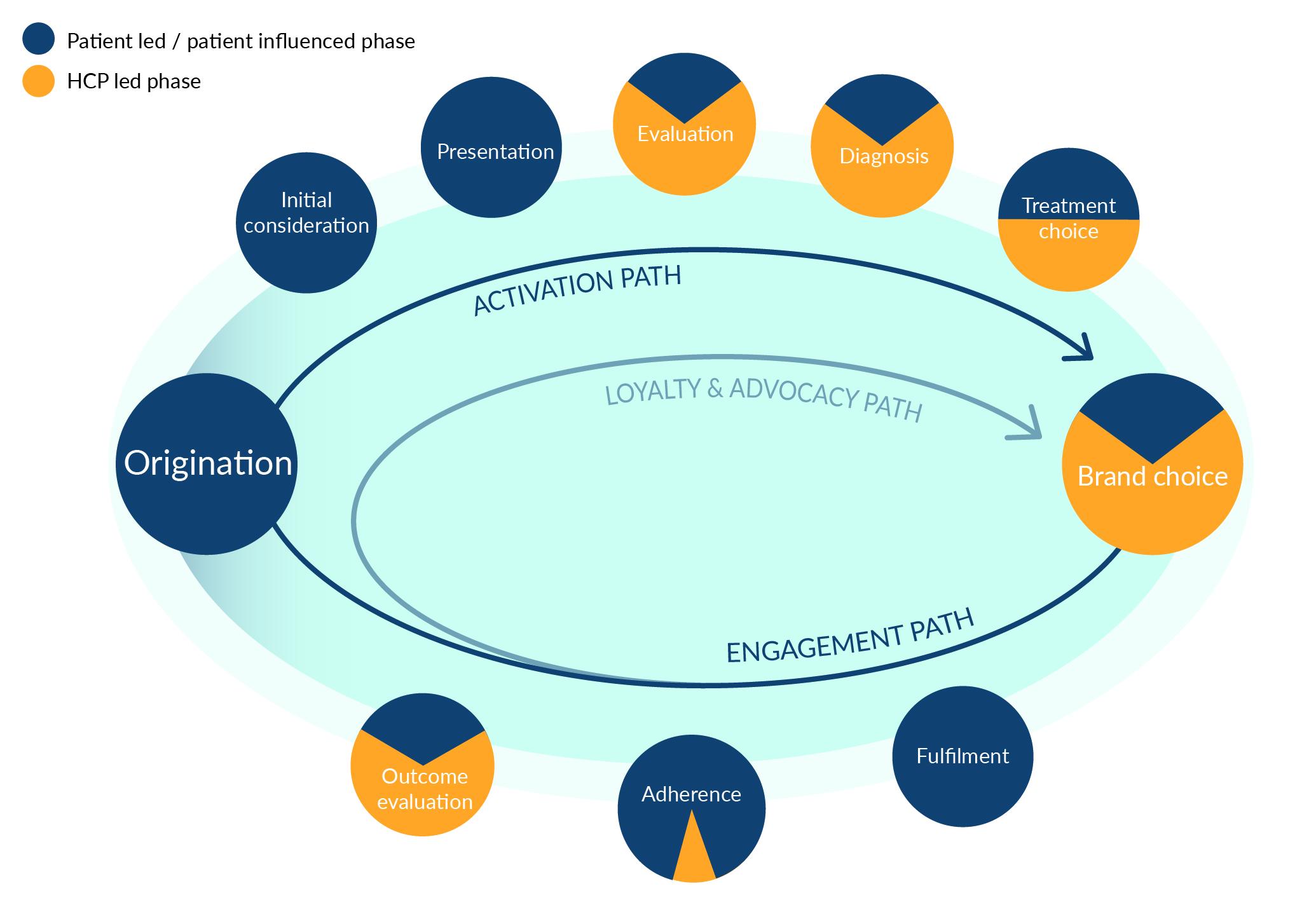 However, times are changing – quickly. While patients and caregivers have always played a role in different stages of the "activation path" as well as the "loyalty path", their influence and empowerment will increase strongly in the coming years.
Key drivers include the wide availability of digital information, online patient communities, the increasing availability of real-world patient data, the explosion of web-based diagnostics and adherence tools and, last but not least, payer focus on evidence and value.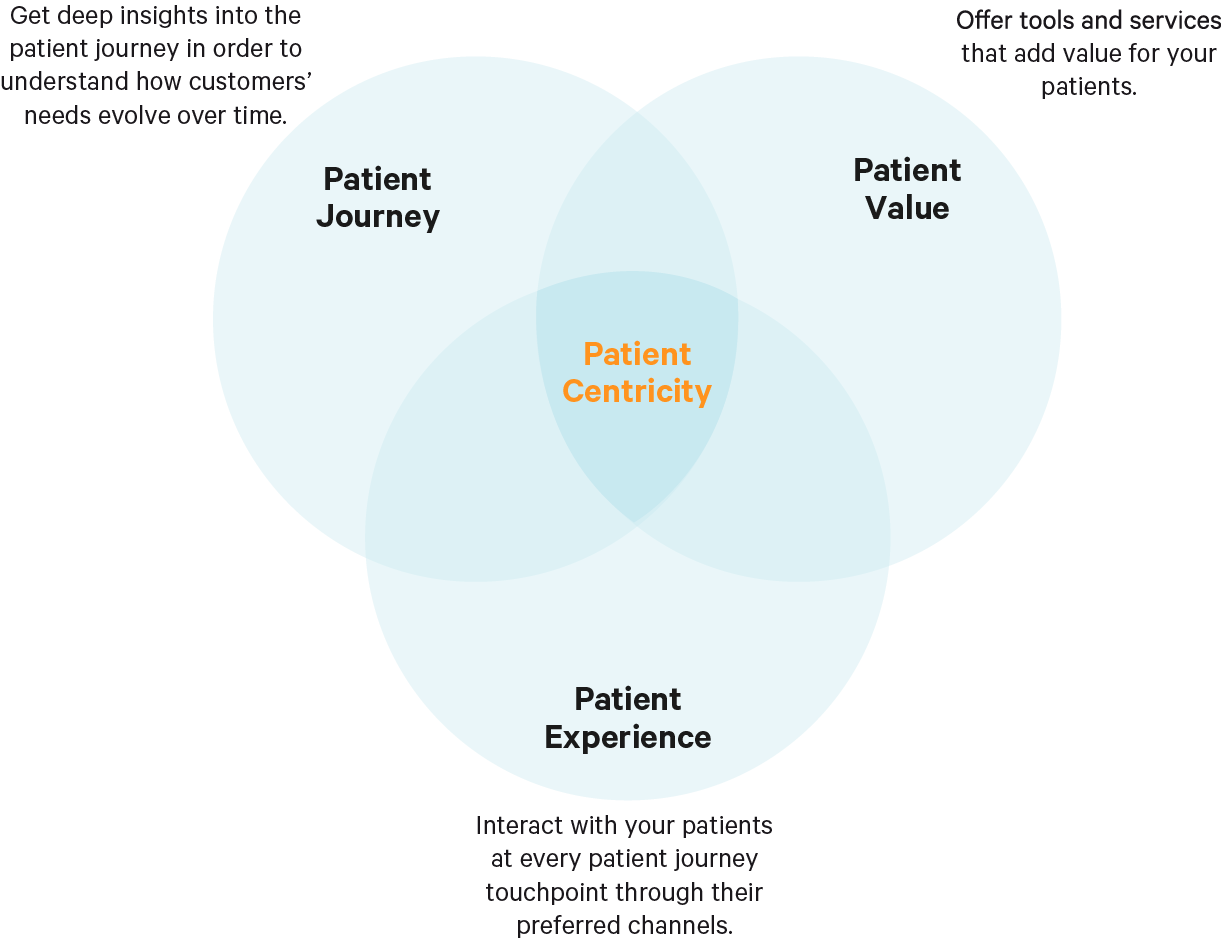 Across Health has worked on many large-scale patient engagement and insight projects helping our clients understand and support patients in the most engaging way possible. We suggest the following approach: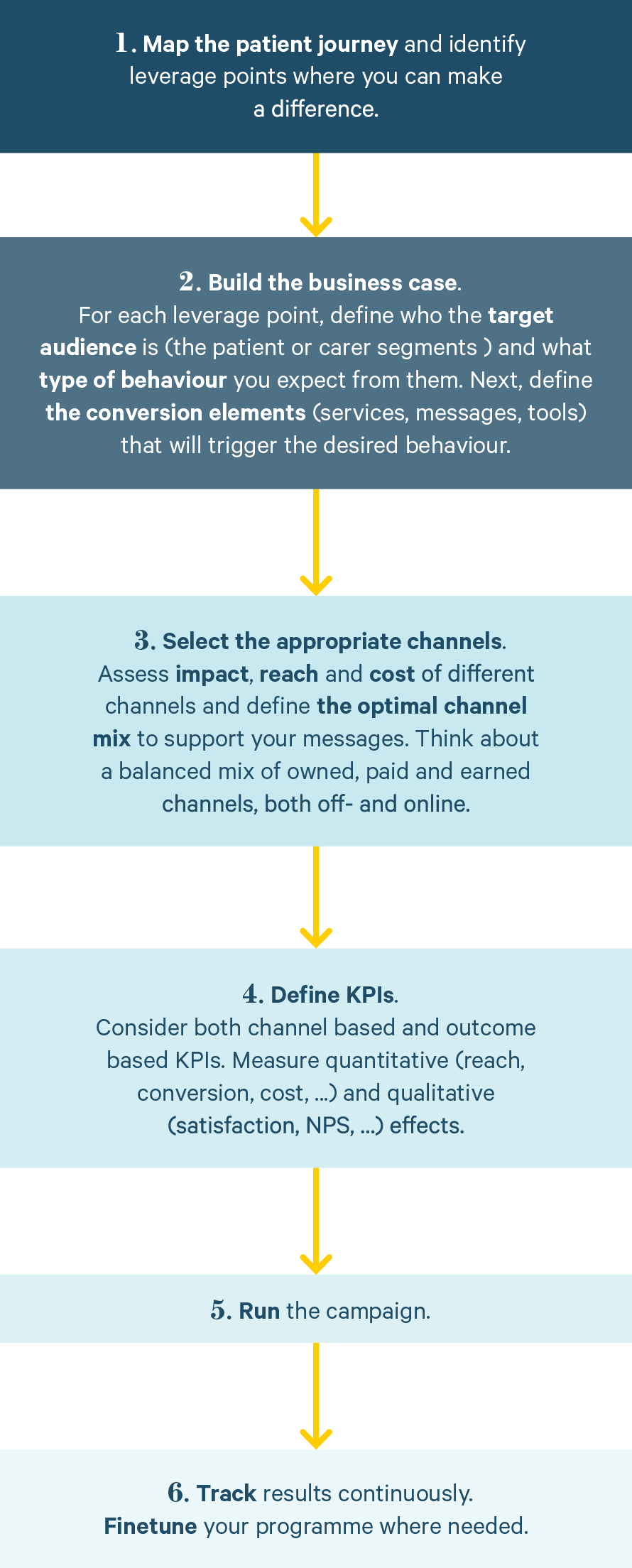 Patient-centricity will require several important changes.
First of all, companies should find the holy trinity of delivering patient value, scientific innovation and profitability. This needs to be deeply embedded within the DNA and culture of the company, which requires strong, empathic leadership and a rethinking of many processes.
Secondly, it will require a shift away from marketing drugs towards managing disease – and even health. In order to take on this role, pharma will need to form alliances with non-traditional healthcare partners that are leading in other spaces, such as consumer technology and patient/consumer data.
Lastly, it will require a shift from a focus from "product Rx" to holistic customer value, including "before the pill" and "after the pill". While the focus today is very much on specialist marketing, the technology revolution (consumer genomics, wearables, sensors, AI etc) will lead to more prevention and better adherence opportunities. This, combined with a strong payer focus on patient value, will position the patient as the key stakeholder for the future.
For more information, please contact us.