Your dream joey is just around the corner!
Research indicates that the 'lack of internal knowledge' as well as 'available headcount' are identified as key hurdles for digital success for many pharma companies (Across Health Maturometer 2017).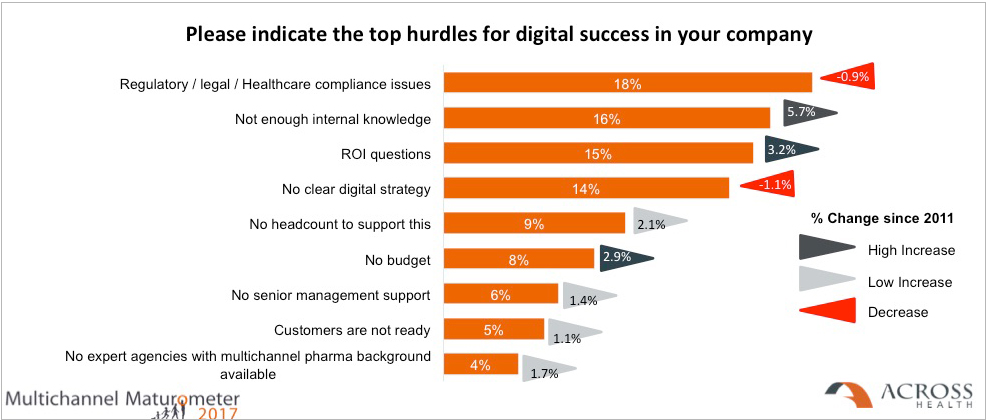 To help overcome this hurdle, Across Health has created the Kangooroo solution, a flexible talent sourcing solution that helps you in attracting and embedding the right talent for succesful Omnichannel execution in your company.
What do we offer?

1. Recruitment & Selection
Getting extra headcount on short term is often an issue in pharma...
The perfect blend of pharma knowledge and digital excellence is hard to find...
Across Health takes care of the recruitment & selection of high potentials to ensure the right Omnichannel talent is available when needed
2. Omnichannel training
Existing Omnichannel literacy in most pharma companies is low...
Bringing internal people up to speed with Omnichannel skills takes time...
All selected candidates undergo an intensive 1-­month Omnichannel training program to equip them with the necessary skills for Omnichannel execution prior to onboarding them with clients
3. Dedicated Omnichannel execution
Freelance Omnichannel project managers often work for multiple clients at the same time, resulting in a loss of focus and/or superficial knowledge of your business...
Our Omnichannel 'joeys' are 100% dedicated to your company and on site for a long term (min. 6 months), allowing them to keep focus and getting grips on your business
As they are not distracted by other projects, they are more committed to achieve results
4. Continuous coaching & Evaluation
Available time for coaching & support of internal resources is often scarce...
Across Health takes the burden of coaching people on a continuous basis
As Omnichannel is our core business, our 'joeys' learn from the best experts in the industry and are continuously fueled with best practices
5. Option to hire-­in
It's inconvenient to let go of good external resources when extra headcount finally becomes available...
Our 'joeys' are priced at a very attractive and transparent all-­-in fee during the course of their onsite assignment.
We offer the possibility to hire-­-in resources after a certain period of time
The typical profile of our joeys
University degree or higher
Gen Y digital natives
Passionate for life sciences and digital
Eagerness to deliver and result-oriented
Strong project management skills
Local customer proximity and language skills
Want to work with the best for the execution of your Omnichannel ambitions? We can't wait to get you started!
For further information, please contact Beverly Smet