Omnichannel customer engagement is swiftly becoming the norm. While the power is in the channel blend, you should not invest in subpar channels or combinations. You do not want to waste time and effort on trying to reach customers who are not sensitive to certain channels (channel preference/acceptance). Measuring impact is about measuring the success of assumptions you made at the inception of your campaign. You want to learn what impact there was on your goals, which ingredients and combinations were most successful achieving it, and at what cost. Only this can be the starting point to develop deep learnings, which can shape your next move.
The importance of impact measurement is increasing rapidly in life sciences, as budgets are up and senior leadership wants to see compelling evidence ("show me the money"). Yet, strong case studies are rare in the public domain, and also in our experience, many programmes are not designed correctly for full customer impact measurement.
The FMCG industry has developed a great KPI measurement framework which Across Health applies in the pharma industry. It differentiates between 4 quadrants, combining channel-related/brand-related and quantitative/qualitative elements:
Channel-related = any type of individual interaction in a specific channel that can be measured directly.
Brand-related = the overall result of the combination of individual actions on the brand's perception and positioning.
Quantitative = the numbers game. This tells you all about reach and frequency.
Qualitative = the relevancy game. This tells you all about relevance, engagement and likeability.

All 4 KPI blocks are related: if reach is good, channel experience is positive and brand perception is improved... then ROI/customer impact should be positive. This also means you do not have to measure ROI each time. ROI is costly to measure and sometimes cannot be measured at all, such as in small pilots or medical programmes. The other three quadrants are easier and far less expensive to track, meaning they are formidable leading indicators.
We are well beyond the point where just being able to measure everything is a skill. Today, it's all about being able to focus on the right things, and present the data in such a way that they lead to true – and actionable – insights.
The below Across case study illustrates our proven approach – and the impact of multichannel - quite well: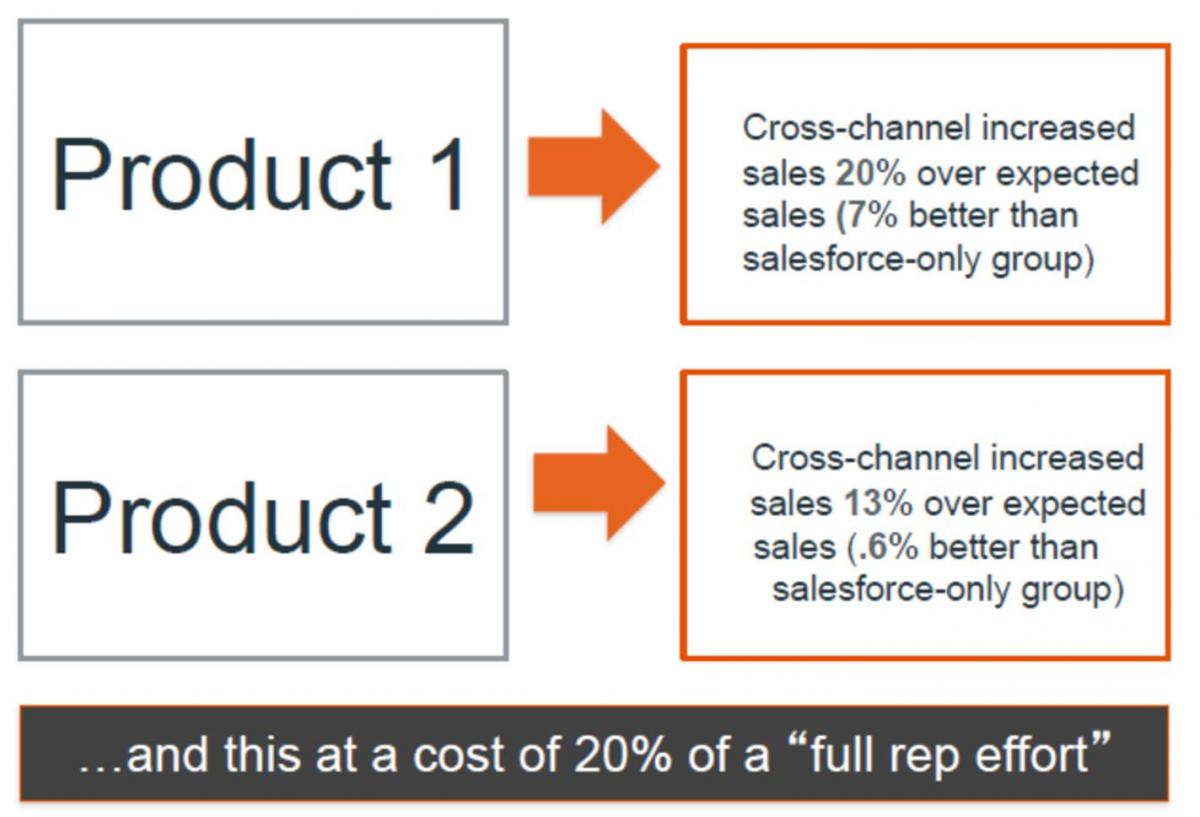 For more information, please contact us.
---
TESTIMONIAL
"This is a strategic milestone for our company. This is the first time we are looking across all channels and are aligning our efforts to maximize impact, efficiencies and customer focus."
Global Multichannel Marketing Manager, top 10 pharmaco