Pharma is lagging other industries in terms of digital transformation. Our Multichannel Maturometer gives an evidence-based picture of the slow pace of evolution in life sciences. For instance, in 2019 only 16% feel their company is moving fast in this area.
Yet, there are clear signs the industry is accelerating its digital transformation. There is a strong growth in digital budgets, board support and several other areas. Nevertheless, satisfaction remains at historic lows, with only 13% of respondents feeling (very) happy with their digital efforts.
Across Health has helped many companies define their current situation, develop a companywide transformation strategy and roadmap, prioritize key actions and support the implementation and measurement of these.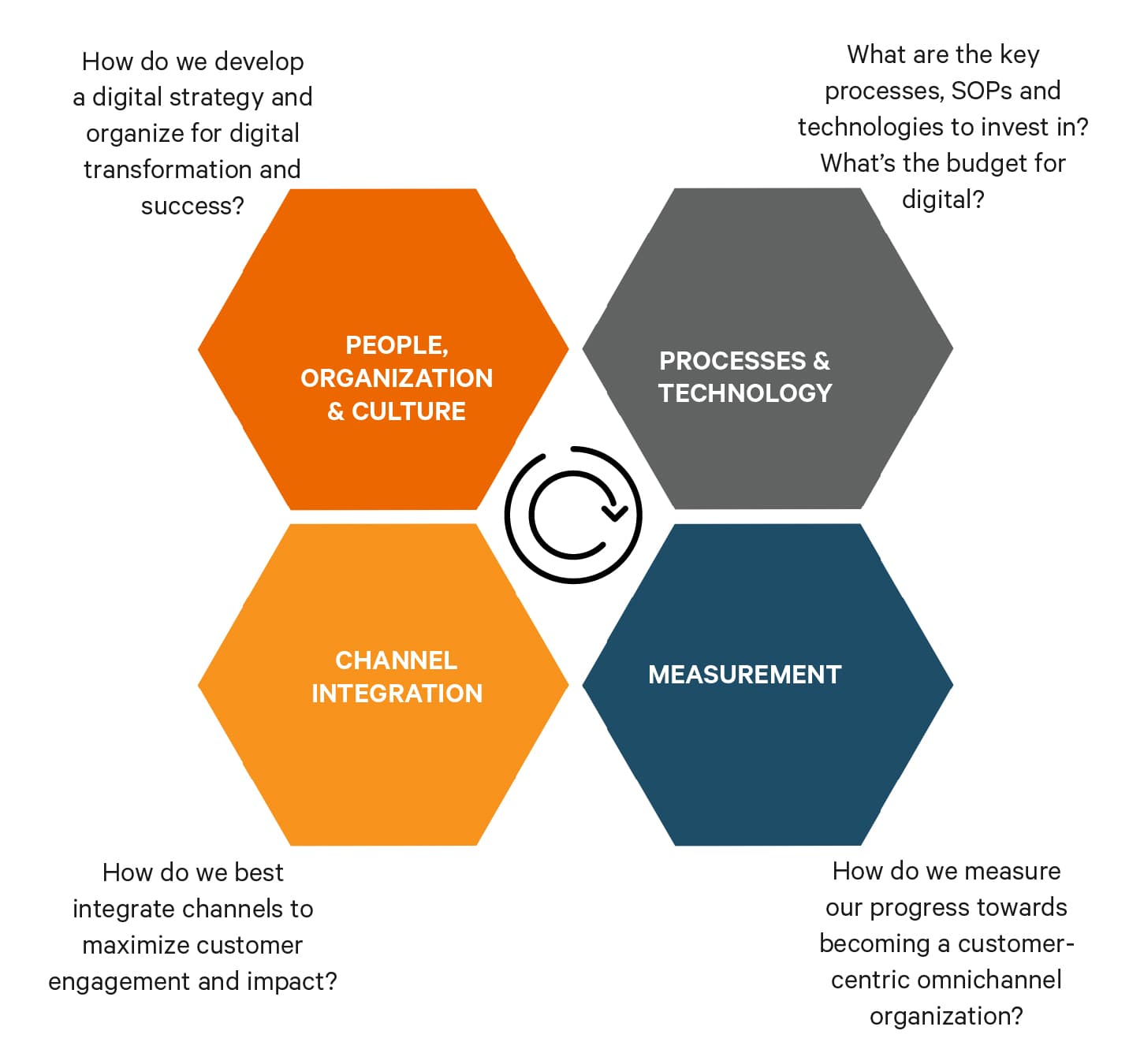 We have also developed a bespoke 1-day digital transformation workshop, chockful with examples, templates and tips to help you get your company move to the next level of omnichannel omni-stakeholder excellence and gain a competitive edge.
For more information, please contact us.