COVID-19: the tipping point for digital transformation in biopharma
Digital transformation in sales, marketing and medical has generally been slow in life sciences companies. Digital budgets have nudged up only slowly (and were mostly spent on technology), while skill levels have remained low. Indeed, well below 10% fully believe their staff are well trained in digital (2018-2020 Across Health Multichannel Maturometer):
With the arrival of COVID-19, the offline customer engagement model (which represented 95% of commercial budgets vs 5% for digital) came to a grinding halt. At the same time, customer expectations increased, with close to 60% of HCPs finding digital services by pharma important – but only 36% are satisfied: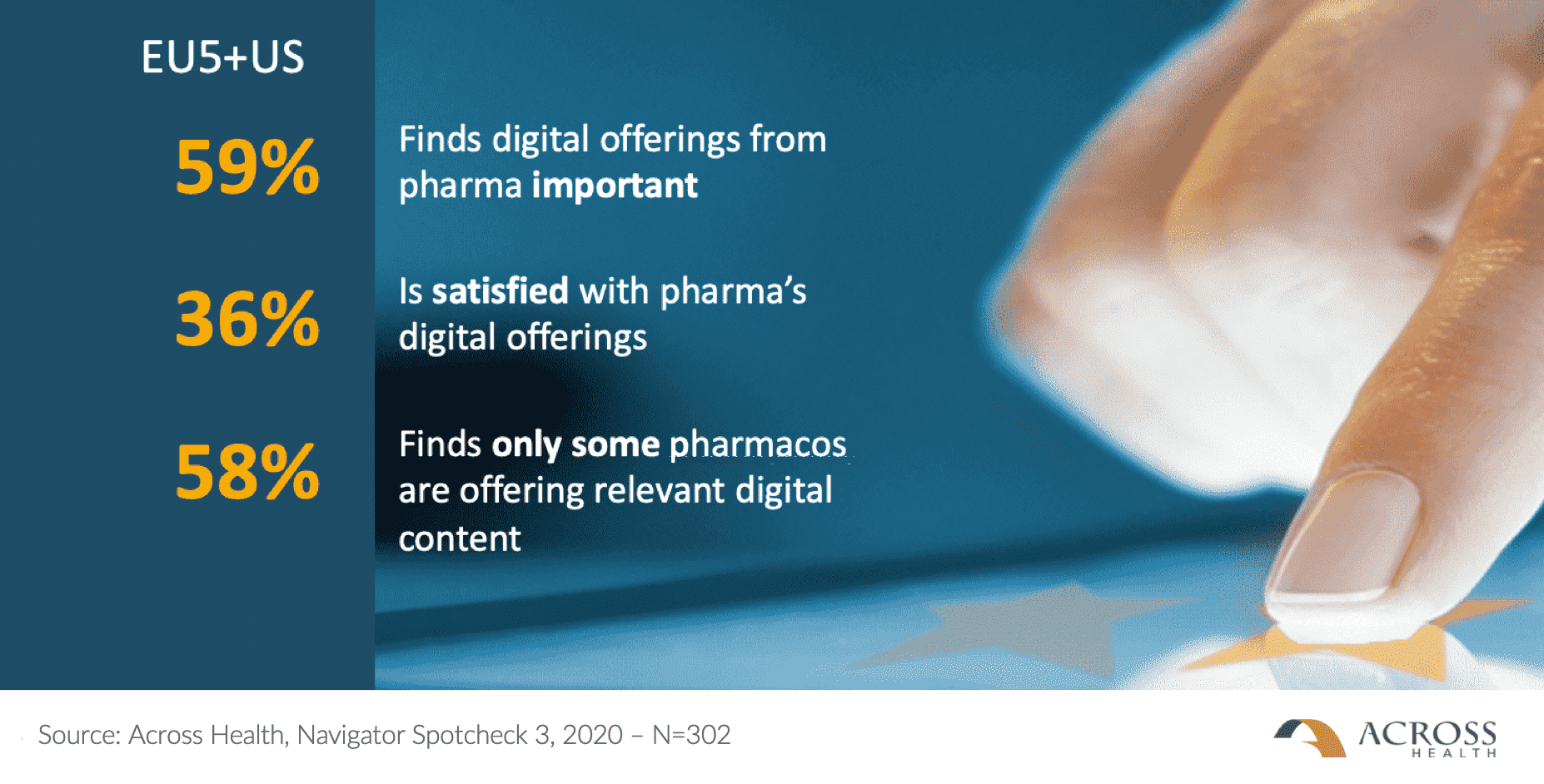 Capability-building at scale in the next normal
In other industries, which often were already ahead, COVID-19 further increased the speed of change. Indeed, as Satya Nadella, the CEO of Microsoft, said in April 2020: "We saw 2 years of digital transformation in 2 months". In the same vein, Deloitte observed that the working from home trend had accelerated by 5 years.
Similarly, life sciences companies need to boost their customer engagement teams' capabilities quickly (skills and knowledge, powered by a positive mindset) – across all customer-facing teams (sales, marketing, medical, access, patient affairs, etc.), all over the world. After 30 years, the tipping point has been reached – and it should lead to a fast acceleration, enabled by a quick ramp-up of capabilities: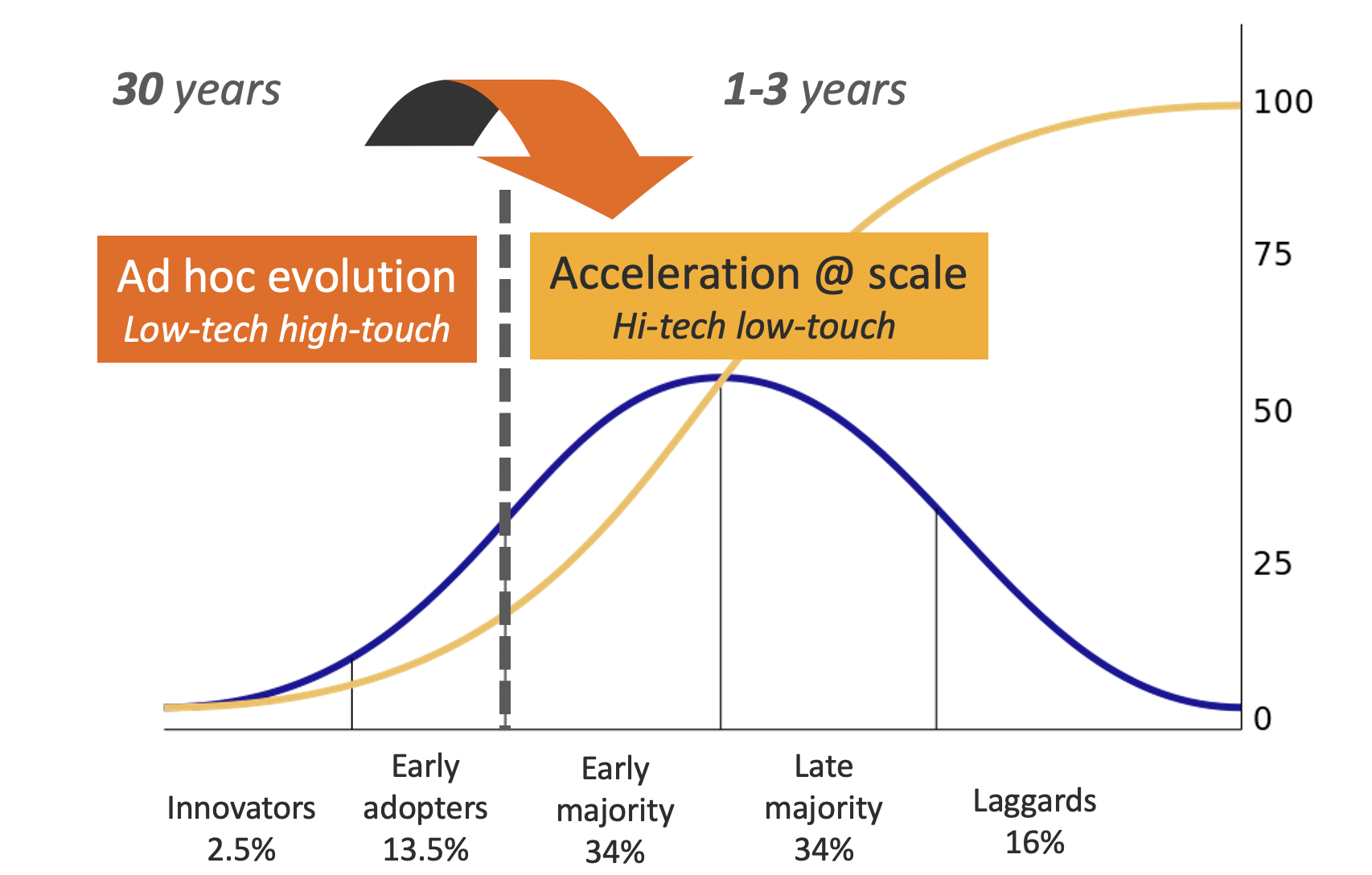 The only way to achieve skill-building at scale is through a strong focus on technology-enabled learning, blended with selective human intervention (coaching, live training, etc).
Across Health has a deep expertise in both traditional capability-building as well as online learning. For instance, during the COVID-19 crisis, it opened up its 15 eLearning modules for free to the industry, with over 3,500 participants and over 20,000 courses taken.
Enter Scala365™
In October 2020, Across Health launched Scala365™, a highly interactive multidisciplinary capability-building platform for omnichannel engagement excellence in biopharma. The following topics are covered by that release: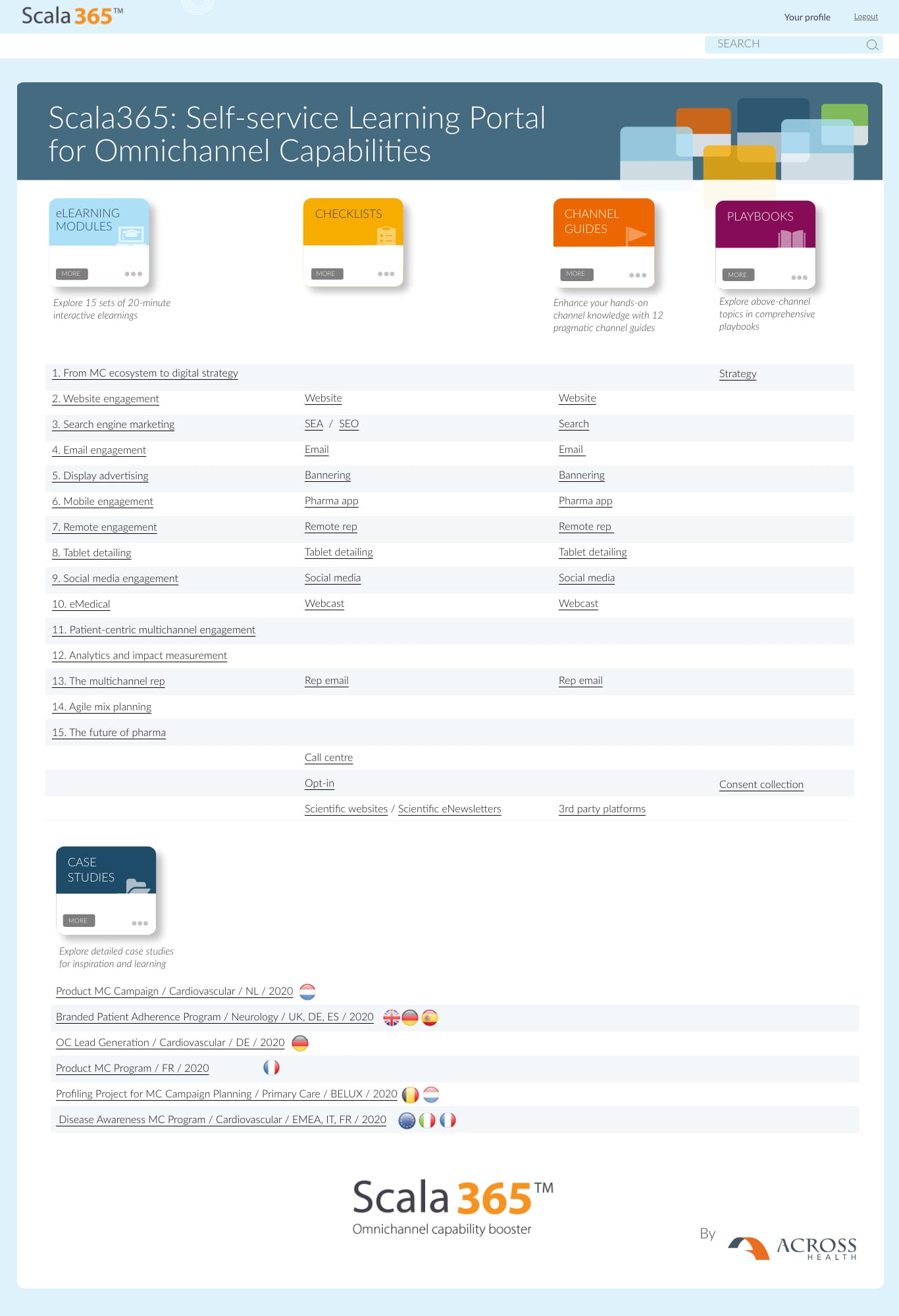 To further optimize the learning and user experience, the following features have been included: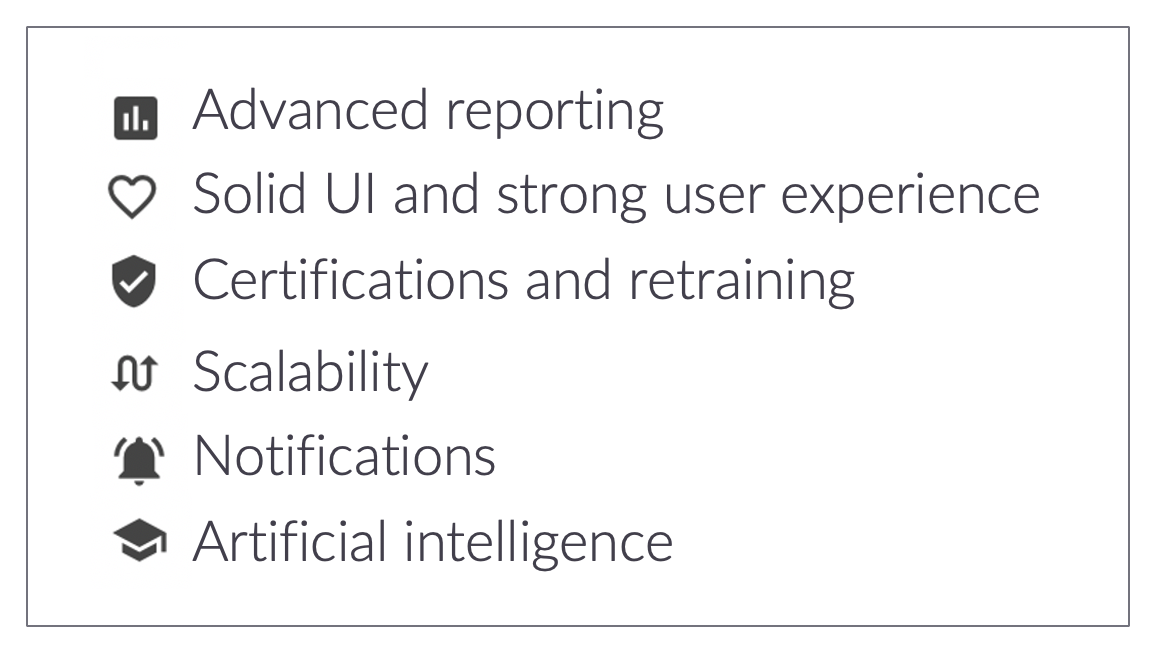 Across Health will continue to develop the platform, by adding and updating content, offering new services and launching extra value-added platform features.
Want more information?
Scala365™ is available for companies now, including customisable and dedicated options. For more information, please contact us.
Further reading:
Discover our Navigator-powered OCE suite.