Putting lipstick on a bulldog?
---
---
The Across Health Digital Barometer 2013 shows a strong growth in rep-centric digitization. Key examples are the continued rise of tablet detailing (standard practice for almost 70% of companies vs 35% in 2011), and the strong growth of erep/remote detailing (which doubled from 10% to 24% in 2013 in Europe). Nevertheless, ROI questions have never been more prominent, and the level of satisfaction with digital is lower than before (16% of participants). So, what's going wrong?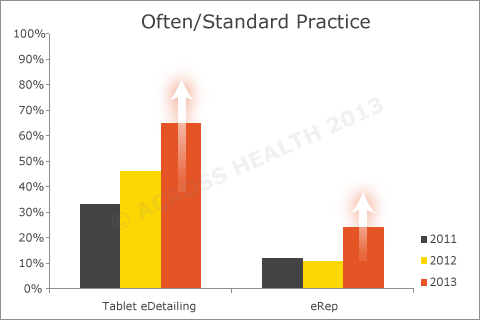 Tablet detailing and erep are arguably the ones with the highest investments and the most need for (rep) change management...Yet, we see an absense of strong business cases and the change management part is not handled well, leading to what is known as "putting lipstick on a bulldog". A tremendous amount of effort involved, and most times all you get is some cosmetics—and an angry bulldog.
Our primary research into the channel landscape tells exactly the same...the average impact of tablet detailing vs "traditional detailing" dropped from 120% to 100% from 2012 to 2013 – ie, the ipad novelty effect wore off in 12 months. The impact of teledetailing dropped from 116% to 95% (and, interestingly, reach dropped as well).
Channel
2012
(impact vs rep)
2013
(impact vs rep)
Tablet detailing
120%
100%
Erep
116%
95%
Source: Across Health channel asessments 2012-2013
Am I saying that these channels have no added value? Clearly not...but just digitizing the old rep-centric model is not going to solve the key issue: increasing access restrictions, coupled with the fast rise of the digital native physician and the growing importance of other stakeholders. A broader view of multichannel opportunities beyond rep-centric tactics should be taken, and where rep-centric multichannel tactics make sense, appropriate change management will be mandatory. Only then will multichannel efforts dramatically improve satisfaction rates and ROI.
Do not get me wrong…the rep will continue to play an important role in successful product launches in the New Normal, but we will need to redefine the meaning of this "channel" better than we have done so far…there's nothing new under the sun, as Riepl's Law (1913!) reminds us:
"New, further developed types of media never replace the existing modes of media and their usage patterns. Instead, a convergence takes place in their field, leading to a different way and field of use for these older forms."
(Wolfgang Riepl, 1913)
At Across Health, we can help you make the right calls, based on primary data on cross-channel behaviour in over 4000 physicians in Europe and the US, as well as the project experience of our 60+ consultants in 10 markets. This should make your journey to the New Normal more cost-effective, more impactful and fun at the same time!
Bye for now…
Written by
Fonny Schenck,
CEO Across Health
On a less serious note...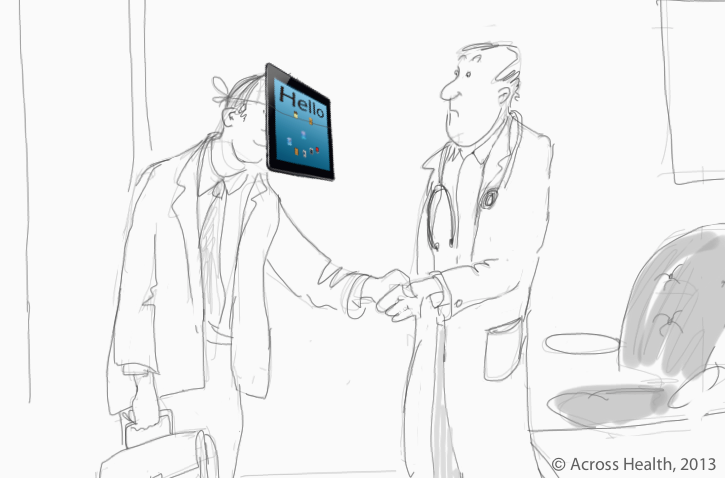 ---
Previous
Next