Attend our upcoming webcast on digital acceleration in biopharma!
News
---
Our June 2020 Across Health Maturometer shows that the crisis has quickly heightened the importance of accelerating the transformation of customer engagement in Life Sciences. Customer-facing functions like Marketing, Sales, Medical and Access will need to radically re-architect their go-to-market model, resource allocation strategy, skills, and technology, as well as intensifying cross-functional collaboration.
Is biopharma rising to the occasion - or betting everything will go back to the old normal?
Treat yourself to a 90-minute inspirational iD.cast on October 15 with Fonny Schenck and Peter Hinssen, two experts - and energizing speakers - on the future of evidence-based customer engagement.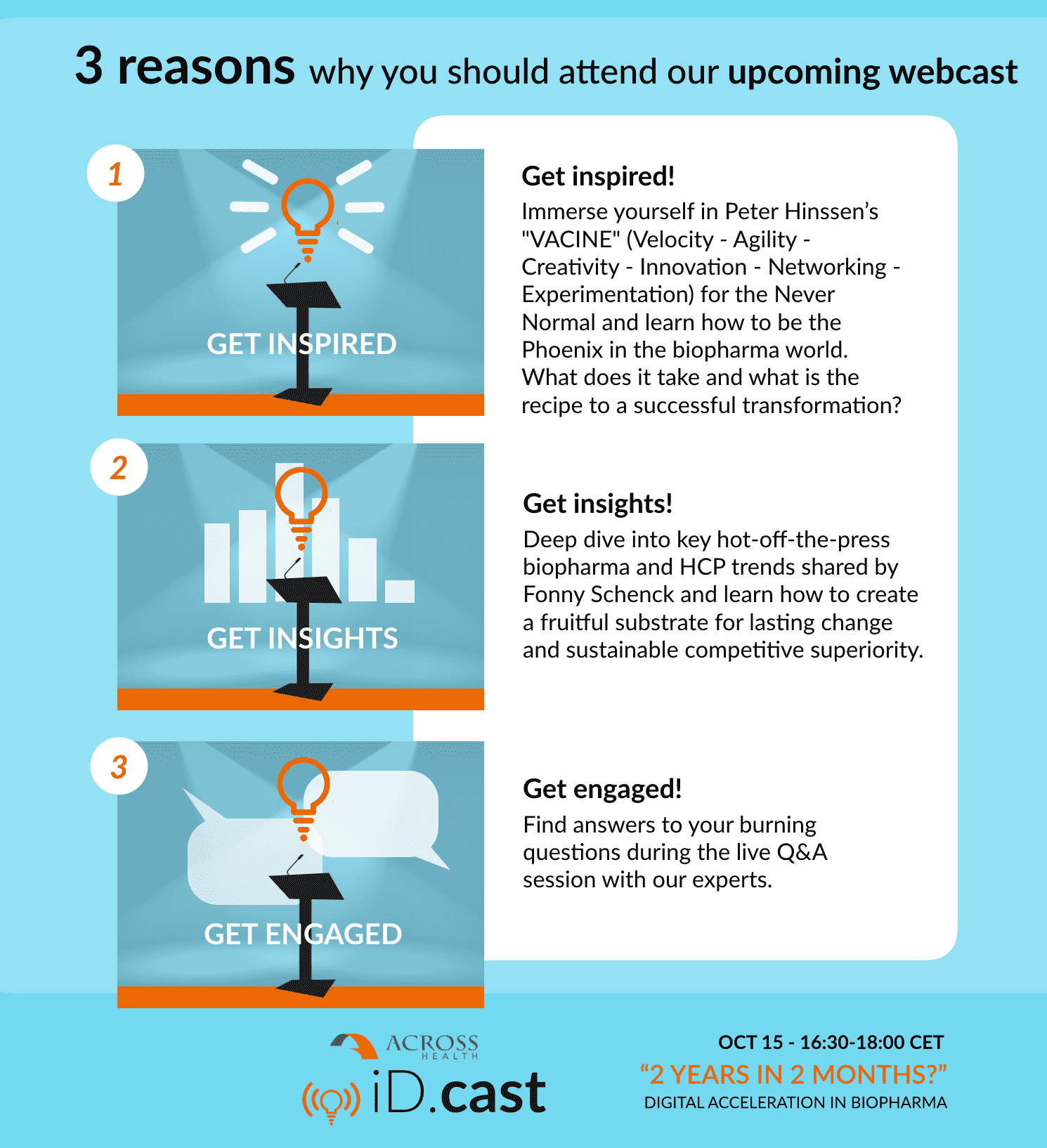 We hope to 'see' you all there!
---
Previous
Next