Namit Arora
Consultant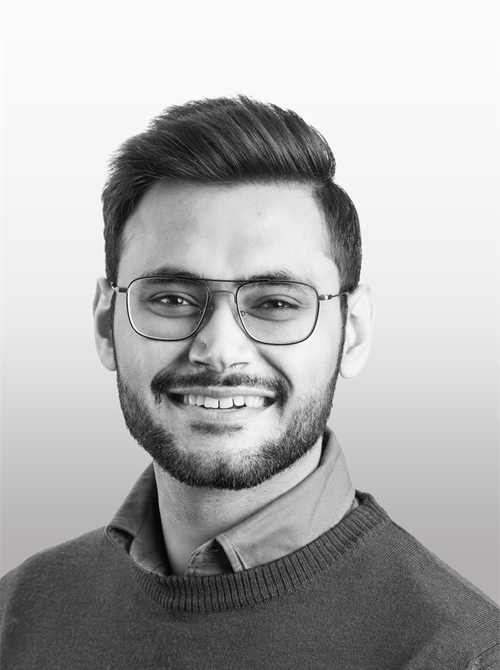 Key areas of Expertise
Digital Marketing Strategy
Social Media and Search Engine Marketing
Branding and Communication
Customer-focused and hands-on mentality
Nationality: Indian
Languages: HI, EN
Namit joined Across Health in 2020 as an associate consultant.
Namit recently finished a Master's degree in Marketing and Digital Transformation at Vlerick Business School, where he developed core marketing skills and solved hands-on cases for Coca-Cola, Neuhaus, Maes, Ontex, and Lineas. He joins Across' Impact Team having gained a wide range of commercial experience through interning in different industries (start-ups, private, and government sector). He is a very passionate individual and strongly believes in reaching the right customer, at the right time, with the right content.
He has worked for UCB Pharmaceuticals' Global Analytics team in Brussels, on finding the psychological pain points of patients with Epilepsy or Parkinson's to understand their expectations from mHealth applications in the British market.
Coming from New Delhi, Namit has been a part of various government-funded student and youth exchange programs in Japan, Russia, and The Philippines, where he worked towards developing cultural sensitivity, promoting the idea of being a global citizen and undertaking social entrepreneurship projects.
In his free time, you can find Namit playing ping pong, cricket, badminton or padel. He loves to travel and he aims to travel throughout Europe in the coming years.