Esra Caliskan
Strategy Consultant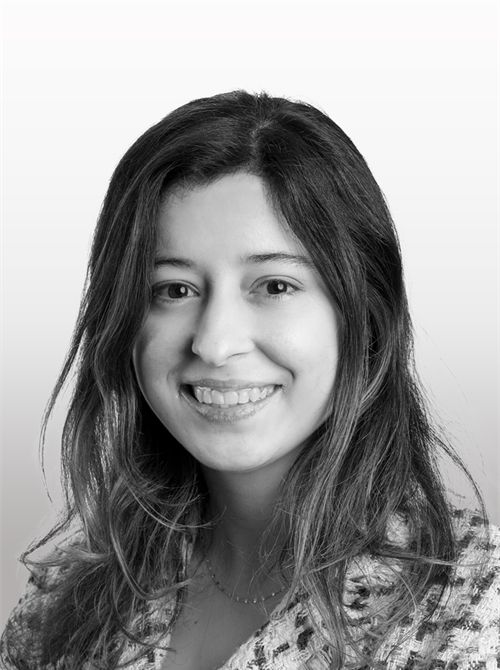 Key areas of Expertise
Business Strategy
Digital Strategy
Omnichannel Engagement
Product Marketing
Change Management & Transformation
Market Access and Pricing
Commercial Excellence
Transversal Leadership
Data & Analytics
Nationality: Turkish
Languages: EN, TR
Esra joins Across Health as a strategy consultant in 2022, bringing over 5 years of diverse pharmaceutical experience in global companies backed up with tech experience.
Prior to joining Across Health, Esra held various positions at Microsoft, Pfizer and Sanofi. During her studies, she started to work as a product marketeer at Microsoft Cloud and Enterprise Business Unit and then she joined to Pfizer as a Market Access and Pricing Project Manager where she led global pricing and alternative reimbursement projects with a scaled impact. Then she transitioned into Vaccines Digital Project Manager and Hospital Portfolio Lead roles respectively where she led first-in-sector digital initiatives and managed a diverse portfolio of brands in different lifecycle stages from pre-launch to maturity. Esra leaded a blockbuster product at Sanofi as a brand manager in General Medicines and then appointed to Digital Initiatives Manager and Head of Transformation and Customer Engagement roles respectively where she led digital initiatives, hybrid SF transformation, MCE to OCE strategies with comprehensive and agile customer journeys. During her last role, she built first digital rep team (aka. Digital Customer Specialists) from scratch to transform the way of working among the company and sector.
Esra holds double majors in Industrial Engineering and Management Engineering from Istanbul Technical University and complemented her studies with Business Management at Middlesex University for a year and economics courses at the London School of Economics and Political Science (LSE).

Outside of work, Esra enjoys travelling, exploring different cultures and foods, doing indoor and outdoor sports especially running and badminton as a previous licenced player.