Research shows about 25-30% of CRM data is inaccurate. In addition, life science organisations often have a scattered customer data infrastructure, preventing or at least complicating omnichannel customer engagement approaches – as well as hampering the adoption of predictive marketing.
That is why Across Health has developed a framework and process for evaluating the global health of your MCM data – channels, assets, customer profiles and KPIs.
Combining an in-depth quantitative data analysis with qualitative metrics, you will be able to confidently identify which areas of the business are leading – and which may need additional support to realise your omnichannel customer engagement vision.
The following topics are covered:
Customer Data
Data quality & completeness
Data richness
Channel integrations
CRM platform
Channel acceptance
Measurement
Quantity & quality of metrics and KPIs
Channel results per product and campaign
Reporting
Dashboarding – where and how does it all come together?
We then bring it all together in our data maturity model and prioritize next steps for our customers.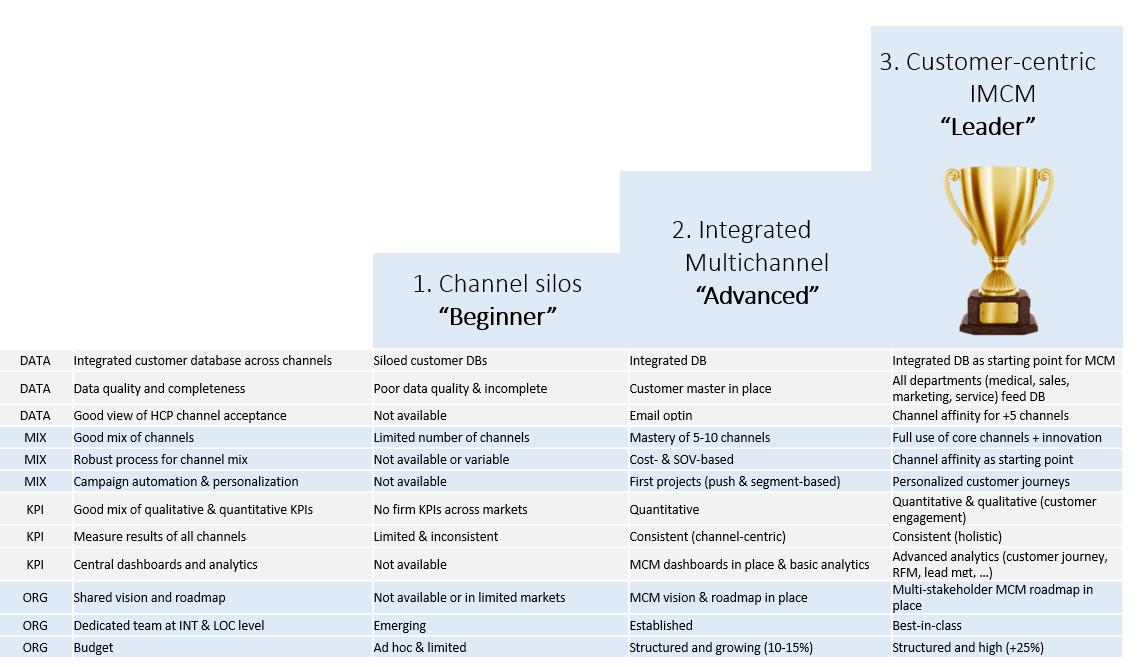 For more information, please contact us.
For further details, please see our Predictive intelligence webinar