Still looking for some great multichannel ideas for your 2019 budget?
Don't submit it before you've had a look at these free resources!
Budget season is a key opportunity to challenge your go-to-market approach and bring in fresh, transformational ideas. Some of your thinking will almost certainly be related to digital/multichannel. Indeed, with digital budgets rising strongly for the second year in a row and multichannel campaigns becoming to the top-piloted tactic (Maturometer 2018), you too may have been asked to spend X% of your 2019 budget on digital/multichannel (tip: the average is 21.5%). But how? And what?
Easier said than done.
That's why Across Health has carefully prepared this package of temporarily free resources to help you bring cutting edge insights and ideas to your 2019 budget. Click below to receive them – and see what difference they can make!
Key Maturometer™ results
The results of the Decennial Multichannel Maturometer provide significant insight into how, and where, life sciences marketeers are moving their budgets…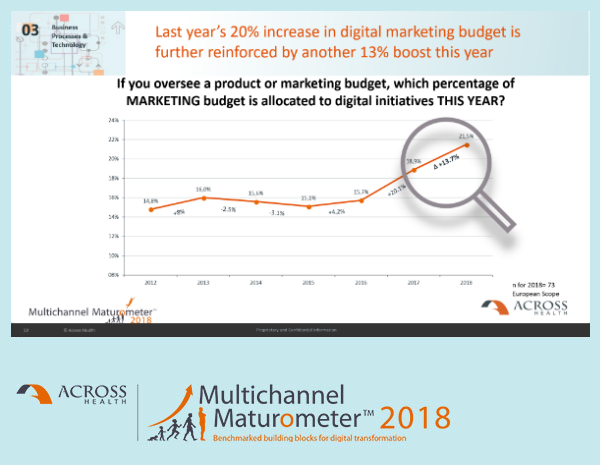 Key Navigator™ charts
Physicians' communication preferences are a constantly moving target – making it critical to keep on top of the newest data…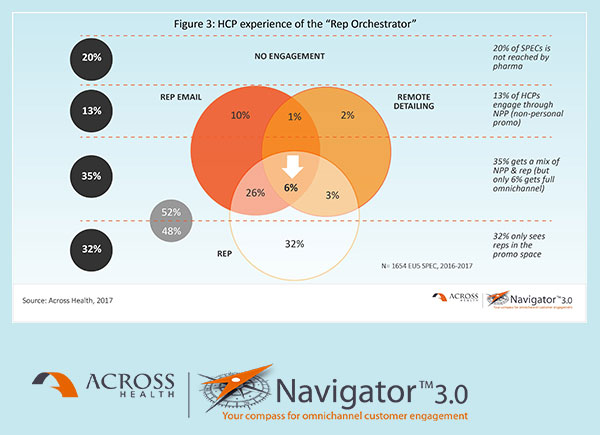 Free chapter of the June 2018 edition of the Multichannel Marketing handbook
Key chapter on multichannel strategy to help you spend your 2019 digital budget in the right way!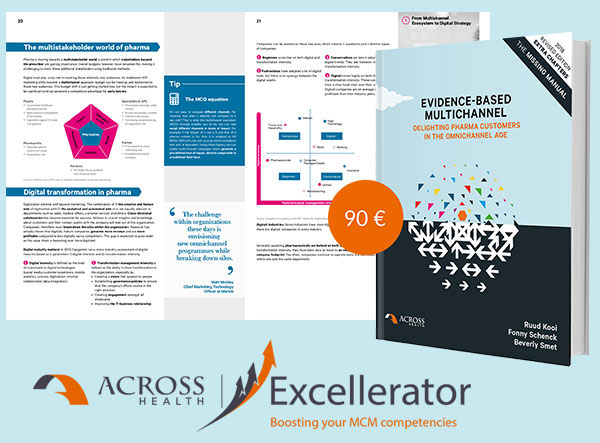 Free eLearning module on multichannel strategy
"Tactics without strategy is the noise before defeat." (Sun Tzu). Check out this interactive eLearning module and develop a winning MCM strategy for 2019!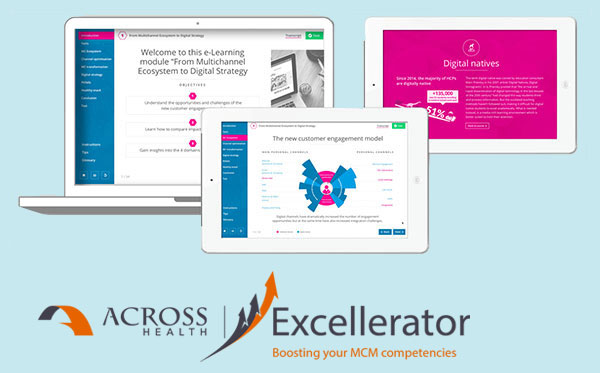 Want to receive the Budget Planning toolbox?
Do you like this?
Then maybe others will, too!