Across Culture
Across Health is a trusted advisor to senior leaders of innovative multinational healthcare organizations. With a focus on customer engagement in the digital age, we partner with clients to design, develop, execute and measure digital-second strategies and companywide digital readiness programs – for the short, medium and long term.
Across Health was founded in 2008 and is a leader in the fast-growing multichannel space in life sciences, headquartered in Belgium (Ghent) and with a presence in 8 other markets.
We have a culture of doing things differently and of giving our team members the space to create their own future. No 9-to-5 mentality, but work anywhere, anytime. No focus on input, but output.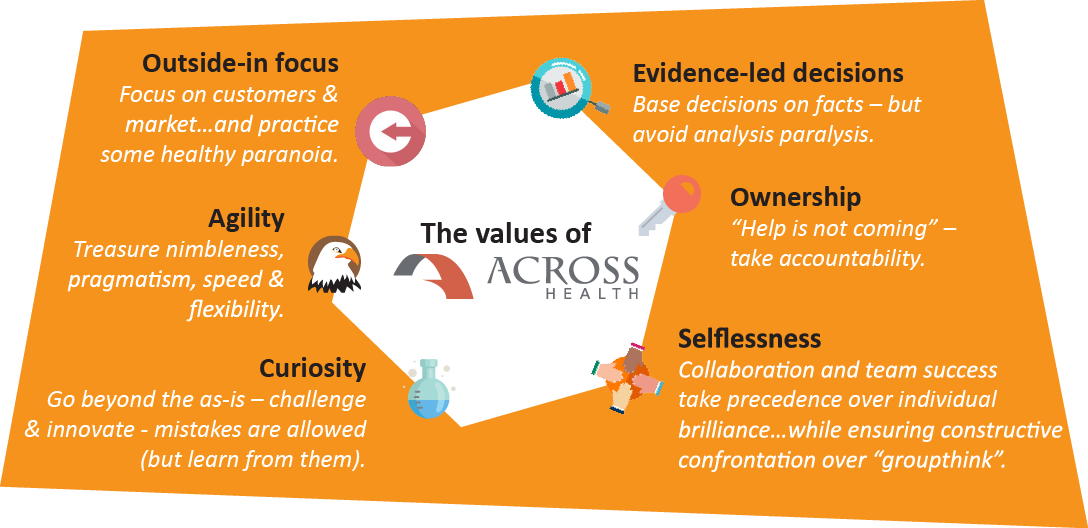 Across Health offers
an attractive salary & fringe benefits
a meritocratic reward system
an attractive work/life balance
ongoing professional development
the opportunity to work internationally and to switch roles